Animation Lockdown: IMPÖSSIBLE SHÅPES awards
Time to take a look back at the amazing Animation Lockdown 2022: IMPOSSIBLE SHAPES edition and see which film came out on top of the Penrose Triangle!
lefty_02_writey
We were unanimous in our decision. This film was executed with sophistication, multiple styles of animation and generated an impassioned response. It showed a great understanding of the audience and was paced accordingly. It proves that you don't need a big budget or a long time to make an impactful statement. We all felt the pain of the main character's struggle. Powerful and very moving. It embodied the Impossible Shapes theme in so many ways. A triumph. Congrats Tyler!

By Jane Gutteridge on behalf of the 2022 QAS Animation Lockdown Jury

Osmond and Monkey
With Osmond and Monkey, Shane Kristensen has created an engaging story drenched in atmosphere and filled with emotion. The animation style is simple, confident, and evocative, while the sound and narration immerse us in life on the plateau and the sad truths that live there.

The confidence of the storytelling made us want to stay with these characters for more time, to go through this journey alongside them. The final reveal is an ingenious use of the Impossible Shapes theme, a harmonious link to the coming of le trépas and the futility of running from it. This short is a beautiful reminder to hold on to those we love with the time we have, and a stellar example of what animation is capable of. Amazing work, Shane!

By Nick Johnson on behalf of the 2022 QAS Animation Lockdown Jury

Three Cards
Three Cards by Pocholo Cabarroguis was a film that strongly resonated with the jury due to its impressive sense of design. The audio production had an impressive element of texture and the composition, although simplistic, was visually engaging at the same time. There were a variety of techniques and combined with the composition, it all aided in telling a story that was very emotionally charged. This film was smooth and the attention to detail did not go unnoticed. Congrats!

By Kadra Yusuf on behalf of the 2022 QAS Animation Lockdown Jury
ᐊᔭᐦᒐᑎᒼ (Ayahcatim)
Over at Emmedia we really love all that is experimental. So, it felt fitting to present the award for Best Experimental Film. We found this film was playful and weird in all the best ways. The variety of techniques used kept it engaging all the way through. It was this playful mashup of monster costumes, paper cutouts, colourful animation, oh and Fireworks. Did I forget to mention fireworks? I believe that is a QAS Animation Lockdown first! This is the sort of animation you expect to see on Adult Swim at 2am. I can't wait to see what you do next. Congrats, Colton, Tank and the rest of the team!

By Kadra Yusuf on behalf of the 2022 QAS Animation Lockdown Jury
AUDIENCE AWARD TOP PRIZE goes to Le Jardin des Delices by Dean Mang-Wooley and Genevieve Dale! A comedic, cinematic and overall wild ride that ends in the depths of Hell! note: This animation was done on our Oxberry multiplane camera stand!
AUDIENCE AWARD RUNNER UP goes to lefty_02_writey by Tyler Longmire! A story about being forced to write with your right! Even if holding a pencil with your right hand makes you feel like a bugged out glitch!
AUDIENCE AWARD SPECIAL MENTION goes to Tank Standing Buffalo and Colton! Explosions, building smashing, stomping, and real live fireworks rocked the neighborhood into calling the cops. But when they arrived they saw smiles, laughter, and movie making magic so they let the final shots be made under their watchful eyes 😎 (plus we had fire extinguishers).
Thank you so much to our Lockdown Jury: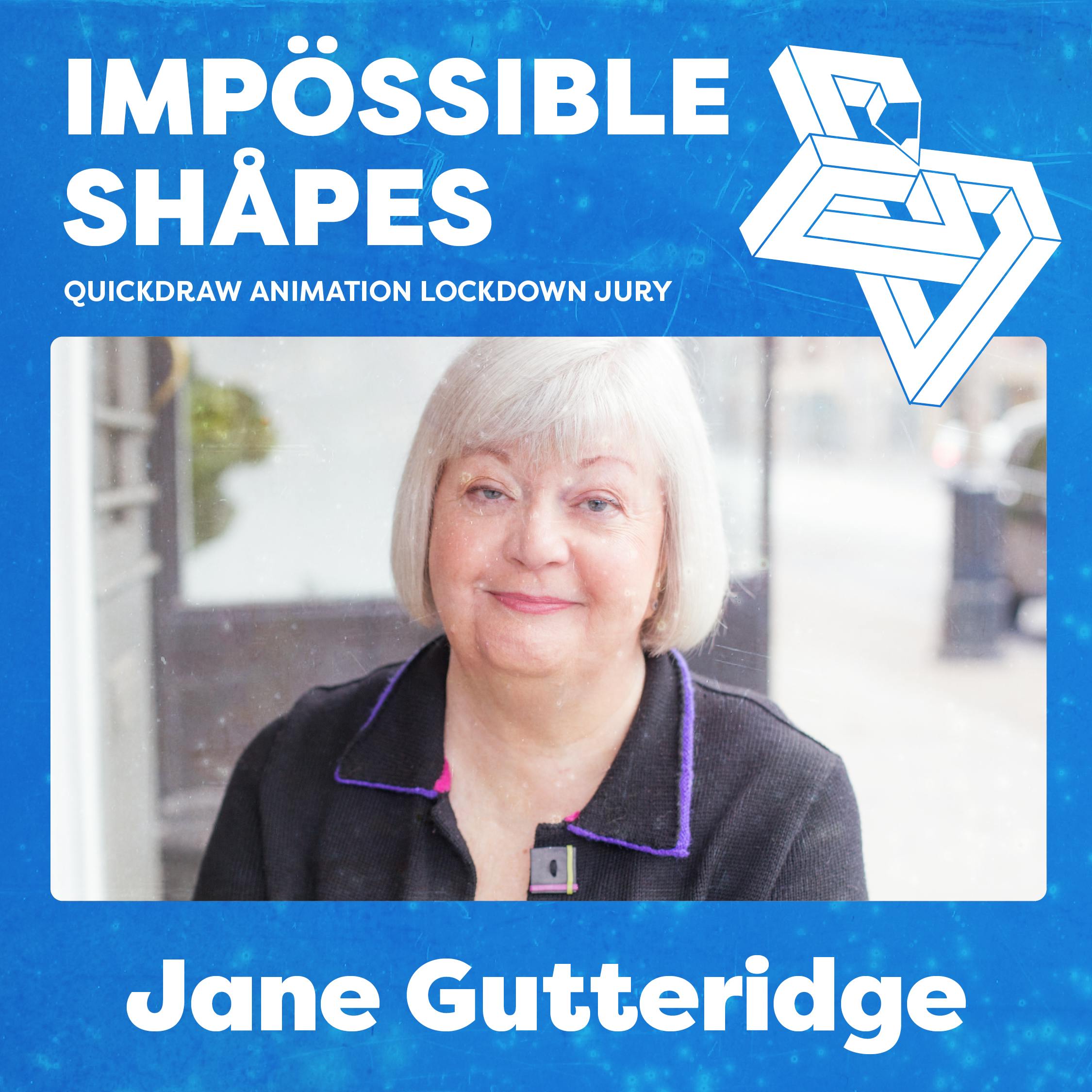 Jane Gutteridge:
For the past 45+ years Jane has been instrumental in distributing experimental films, auteur animation and social justice documentaries for screenings across North America in festivals, cinematheques, repertory theatres, museums/art galleries, on TV and specialty channels, home video and for community events, through her early work at CFMDC and then during her long tenure at the National Film Board of Canada.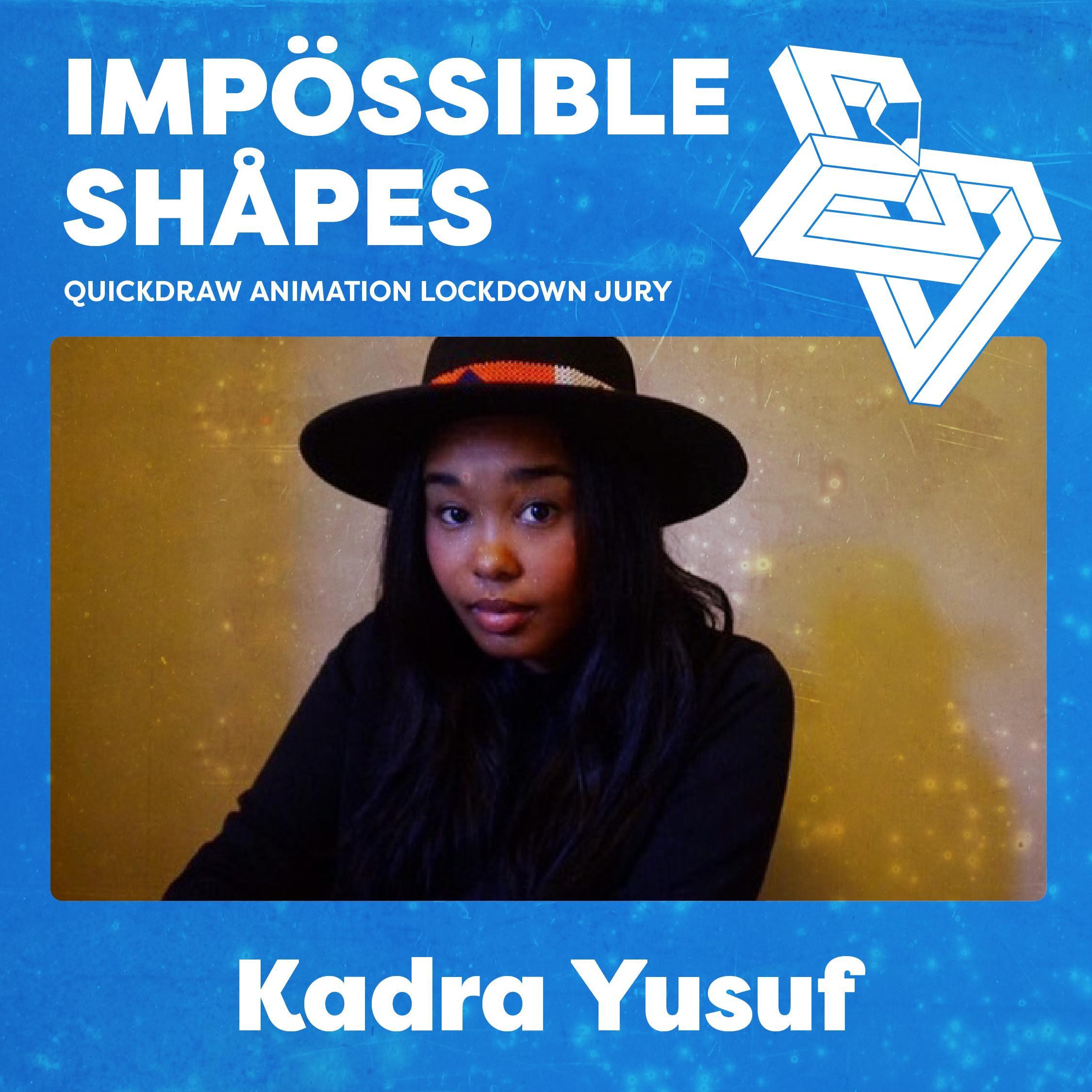 Kadra Yusuf:
Kadra Yusuf (she/her), Artistic Director, is a mixed media artist based in Calgary/Moh'kinsis. Her practice includes film, comedy, music, and cultural commentary. She is a graduate of the Herland Filmmaking Mentorship program and has directed content for multiple streaming services.

She feels most at home bringing socially-relevant art to the community. In her free time Kadra loves cooking, spending time with her cat Edgar, watching films, and dissecting comedy.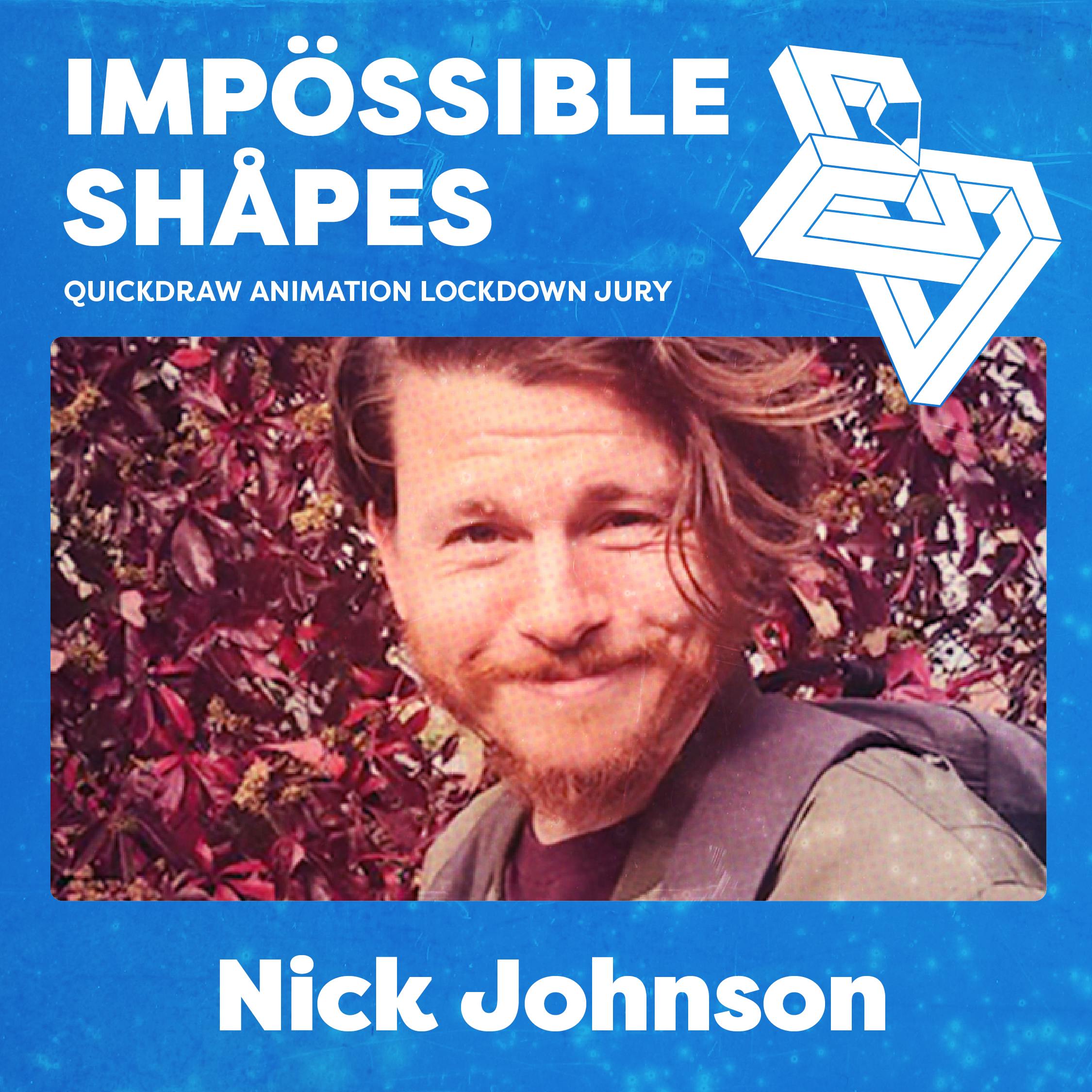 Nick Johnson:
After two years in Edinburgh Scotland, writer/artist Nick Johnson has returned to his hometown of Calgary Alberta. With a fresh Master's Degree in Comics and Graphic Novels in his pocket, with head and heart brimming with new inspiration, he refines his storytelling as a writer, storyboard artist and director at Squid Brain Studios where they have begun pre-production on a new 3D animated feature, and as an illustration instructor at Alberta University of the Arts.
Our congratulations go out to all the Lockdown Winners, and our thanks to the our audience for taking part in this year's amazing screening at the Contemporary of Calgary Space!