On LGBTQ2S+ Animation
A collection of talented writers, curators, artists and animators exploring the context, content, and potential of queer animation.
Download a hi-res PDF of ON LGBTQ2S+ ANIMATION from Scribd.
In 2019, we were privileged to host four free screenings at local libraries, universities, and at our annual festival, GIRAF, showcasing the work of LGBTQ2S+ animators. Each screening was accompanied by a pair of critical responses from a collection of talented writers, curators, artists and animators, exploring the context of the films, their personal relationships to the work, and the potential of queer animation more generally.
We're now honoured to be able to share those writings and reflections with the world. On LGBTQ2S+ Animation collects those essays, comics, and other works. It isn't meant to be a comprehensive picture of the past and present state of queer animation—when we began this project, it was immediately clear the gap in the literature was far too big for any one publication to fill, especially one as modest as this. What On LGBTQ2S+ Animation is, then, is a conversation starter, a place where artists, animators and critical writers can explore topics of queerness, identity and representation in animation from a variety of angles.
Our sincere gratitude to our Zine Committee who put so much time and effort into making this happen, to Quickdraw's staff for putting it all together, to the filmmakers who let us share their work, and most of all to the writers and artists who contributed such thoughtful and engaged pieces to this collection. We also would like to thank the Canada Council for the Arts for making this project possible, and for their understanding as we navigated this process.
Reading these essays and presenting a screening series to go with it has been an enlightening process for us, and we hope it is for you, too. Like the films they discuss, these pieces are cathartic, critical, celebratory and caustic. They are honest, exploratory and inspiring—and we hope they will lead to more writing, more creation, and more understanding of the important contributions that queer creators have made, and will continue to make, to the medium of animation.
On LGBTQ2S+ Animation is released under a Creative Commons CC BY-NC-ND 4.0 license. We encourage you to share it wherever you like, as long as it is properly credited, is not modified, and isn't used for commercial purposes.
Read On LGBTQ2S+ Animation by downloading a hi-res PDF from Scribd.
Major Funder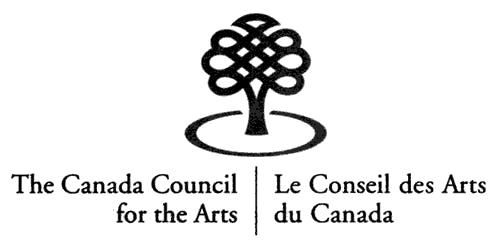 This project was made possible by project funding from the Canada Council for the arts, as well as operational funding from the Canada Council, Alberta Foundation for the Arts, and Calgary Arts Development.
Print Sponsors